Global automotive companies are battling Chinese manufacturers tooth and nail in the local electric vehicle (EV) market in the country. China is the world's largest automotive as well as EV market and a chunk of the proverbial pie is of enormous significance. But it is not all about rivalry as is symbolised by the Baojun Yep, a tiny electric SUV that comes as part of the SAIC-GM-Wuling joint venture.
The Yep is the first all-electric SUV from the Baojun brand and is looking at its small proportions and relatively affordable pricing to strike a chord with Chinese customers. The pricing in the local market starts at 79,800 Yuan or approximately ₹9.28 lakh and goes up to 89,800 Yuan or ₹10.45 lakh.
The Baojun Yep is quite tiny. At just 3,381 mm in length, 1,686 mm wide and 1,721 mm tall, it could be ideal for congested cities in China. For reference, the soon-to-be-launched Maruti Suzuki Jimny in India is slightly longer, less taller and only marginally less wide. But again for comparison purposes, the Baojun Yep is bigger in terms of measurement than the recently-launched MG Comet EV in India.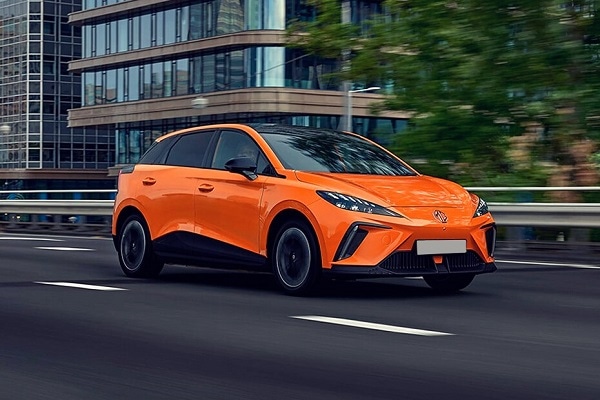 The Baojun Yep EV weighs only 1,006 kilos and has a three-door set up like the Comet EV. Cargo space is extremely limited but the ace up its sleeve is that if the rear seats are folded down, there is around 715 litres of luggage area for the taking. There is additional storage space under the front bonnet as well.
The most crucial aspect of the Baojun Yep electric SUV is its battery and motor. At its very core is a 28.1 kWh battery pack and a single-motor set up that produces 67 hp and offers 140 Nm of torque. The company claims the battery can be powered from 30 per cent to 80 per cent in 35 minutes and that the EV has a range of around 300 kms. Top speed is at 100 kmph.
Source: https://auto.hindustantimes.com/auto/electric-vehicles/the-baojun-yep-electric-suv-is-a-china-us-collaboration-41685679404075.html